Using beroNet FXS Analog ports as extensions in an ipbx
From berofix - professional SIP gateway
It is often quite usefull to configure an Analog Port as internal extension in the IPBX. This makes it possible to call the analog port as if it was a SIP Phone and to use the IPBX Dialplan rules when a call is created from the analog port.
The steps are:
1. Define Extensions in the IPBX for every FXS Port 
2. Create a unique PSTN Group for every FXS Port in the beroNet Gateway
3. Create a unique SIP Account for every FXS Port in the beroNet Gateway
4. Create inbound and outbound dialplan rules between every FXS Port and the corresponding SIP Account

Example
In the Following example we have:
1. two Analog Phones connected to FXS Ports 1 and 2
2. one FAX Machine connected to FXS Port 3
3. one ISDN Trunk 

The Fax machine should be able to transparently send out faxes over the ISDN Trunk. The Analog Phones should register with the IPBX and should have the extensions 10 and 11. All incoming ISDN calls should be routed to the IPBX and outgoing calls from the IPBX should be routed out to ISDN.
Analog Group Settings
The Analog Groups section should contain a group for every Analog Device (2 phones and 1 FAX), it should look like this: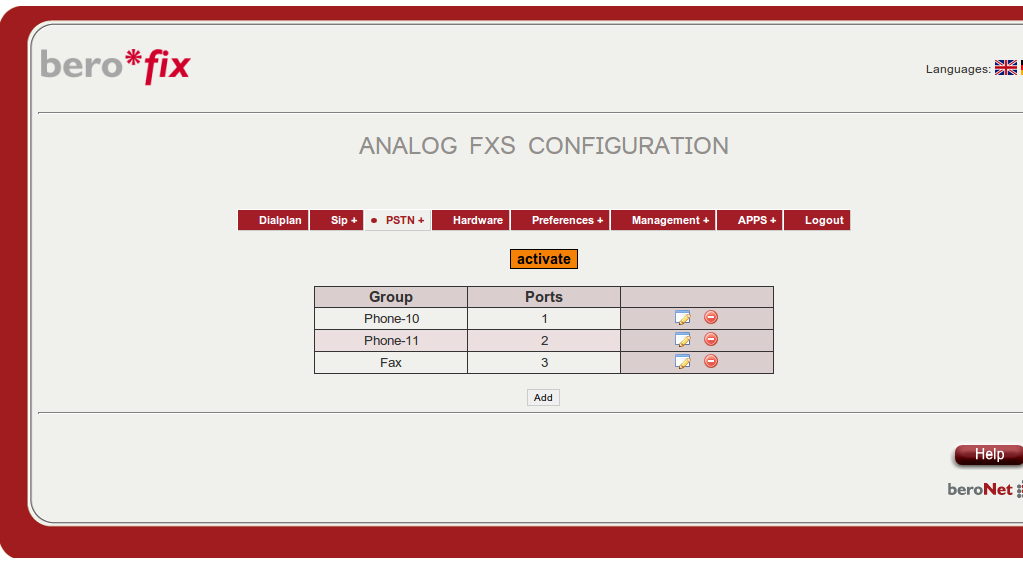 SIP Accounts Settings
The SIP Account section should have the main account for the Trunk and the additional accounts for the analog devices, the fax is handled directly so no need to register it with the IPBX: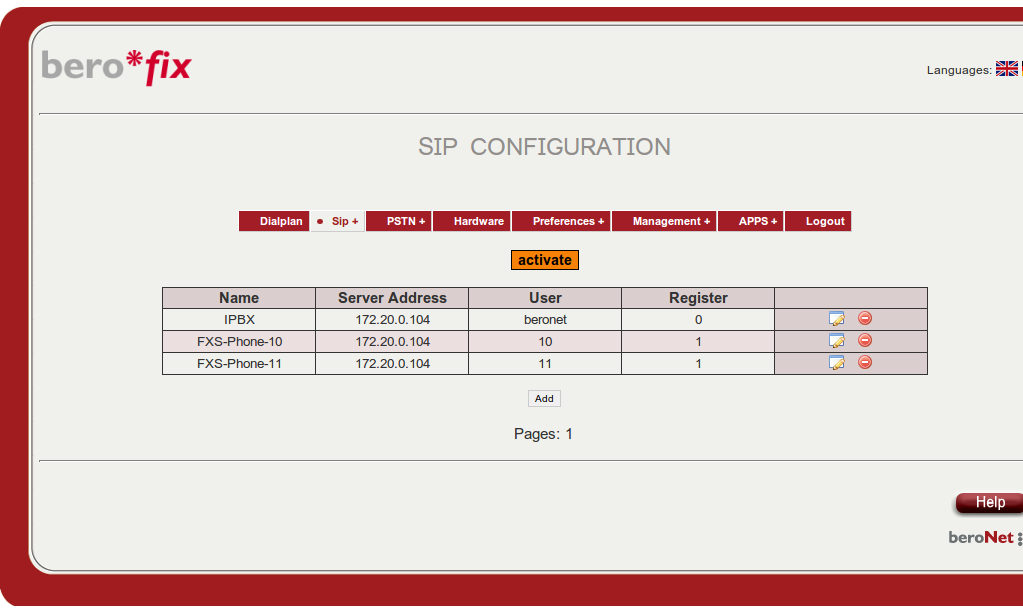 Dialplan Rules
In the Dialplan there need to be rules for the Analog Phones, for the ISDN Trunk and for a Fax machine. It is important to put the catch all rules from the IPBX on the very bottom.