Type of Number Note
From berofix - professional SIP gateway
Caller ID Setup for BeroFix 400/1600/6400
In some cases the normal mode of transmitting the caller ID to the TelCo needs adjustment. The whole documentation is based on an example of a German number.
National code: 0049 (Germany) Area Code: 0211 (Düsseldorf) Line-Number: 12345600 (where 00 are the optional DIDs) DID to send as Caller ID: 12345699 Full number: 0049 211 12345699
Changes has to be made in the beroFix web interface for the direction SIP->ISDN in the Dial Plan.

Normal Mode
In the most installations will work in this mode. Normal mode is that the "onumplan" is set to unknown by the default value of the beroFix installation guide.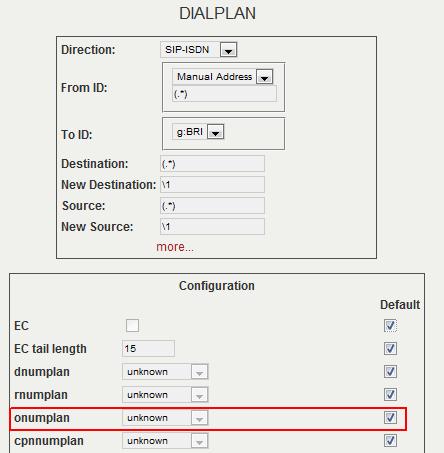 Subscriber Mode
Subscriber mode is mostly used in Clip_No_Screening ISDN lines with the ability to send any number as caller ID.