Howto use PCM Bridging
From berofix - professional SIP gateway
The PCM Bridging feature exists since the 2.X firmware releases. It is currently only possible to interconnect 2 beroFix boxes via PCM, this limitation comes from the limited PCM Bus Bandwith, which can only handle 120 channels (4xE1).
To enable PCM bridging, one Box must be PCM Master and the second Box is then PCM Slave. The PCM Master box should be the one, that is connected to a PSTN Trunk, so that it can receive it's PCM Timing from the PSTN. The slave Box will receive it's timing via the PCM cable from the Master Box.
Hardware
First of all the 2 berofix systems need to be wired: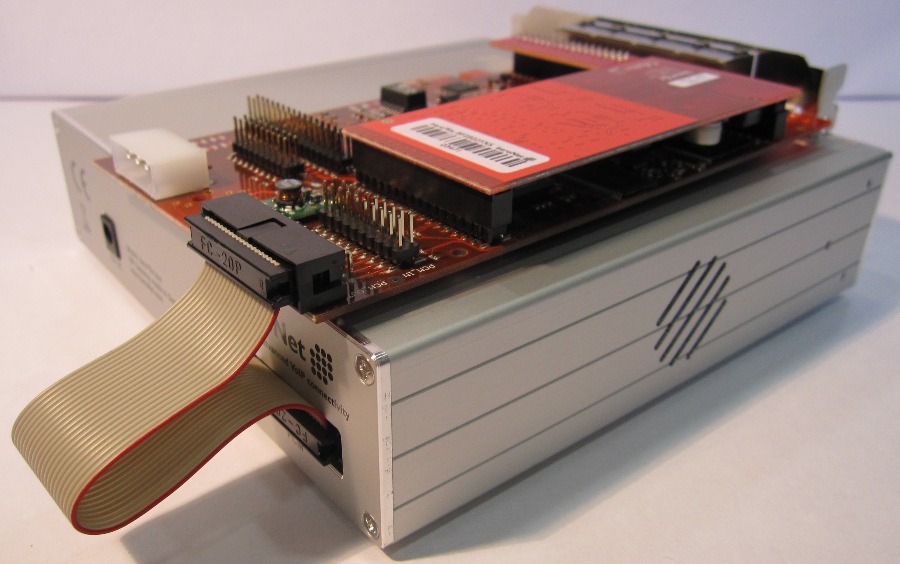 Master beroFix
In the master beroFix you need to enable "PCM Bridging" in "Hardware":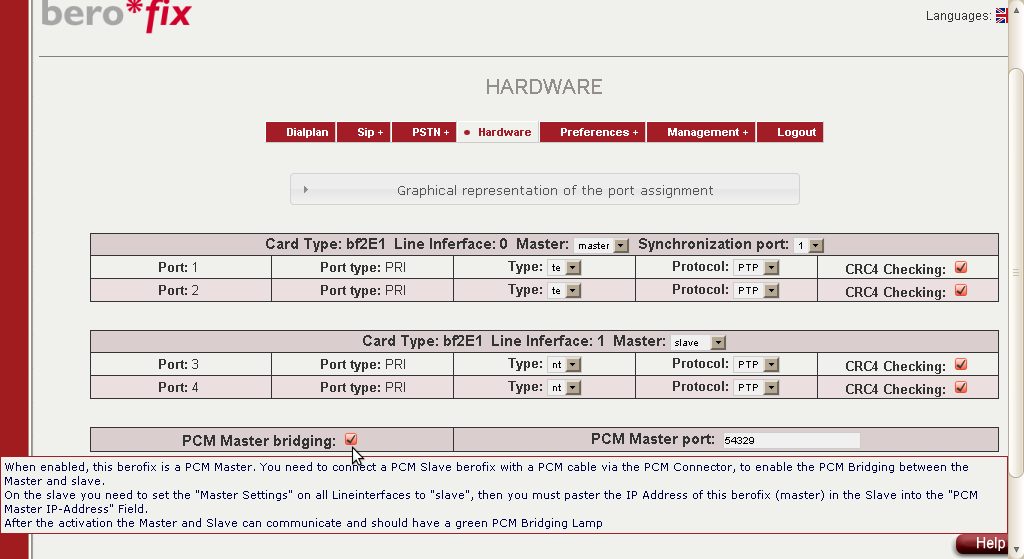 Slave beroFix
In the slave berofix you need to set both lineinterfaces into "slave" mode. Then you need to enter the IP Address of the PCM Master Device in the "PCM Server" field: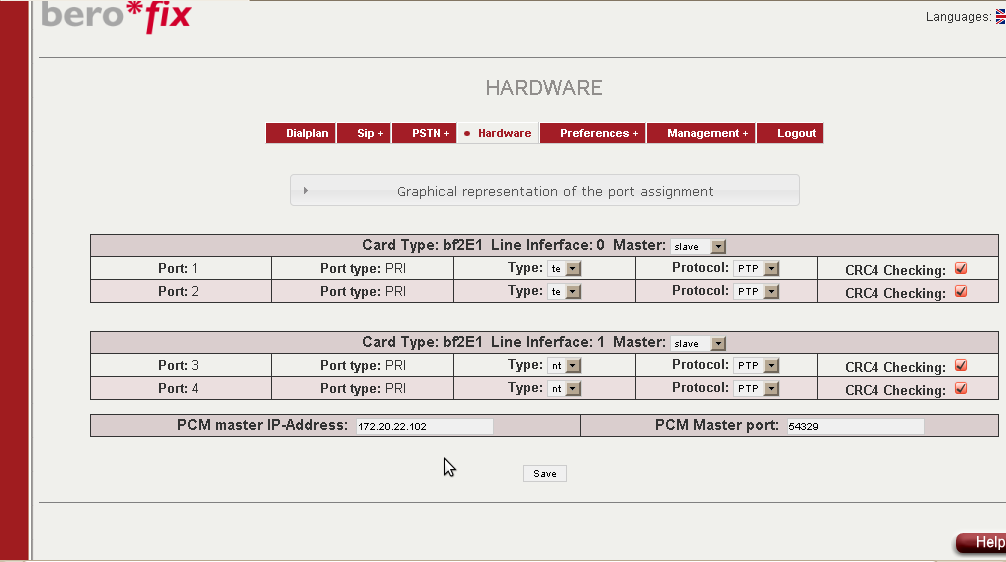 Sending Calls via PCM
The calls are sent via SIP between the master and slave, the berofix devices will detect that they are interconnected and redirect the rtp stream into the PCM cable.
It is most convenient to create a SIP Account for the Slave in the master box and vice versa (both without Registration), so you can use this account in the dialplan.