Howto use Berofix with GFI Faxmaker 2013
From berofix - professional SIP gateway
After Installing GFI Faxmaker 2013, a configuration wizard will appear. (sorry for the German pics will update a.s.a.p.)
It will look something like this: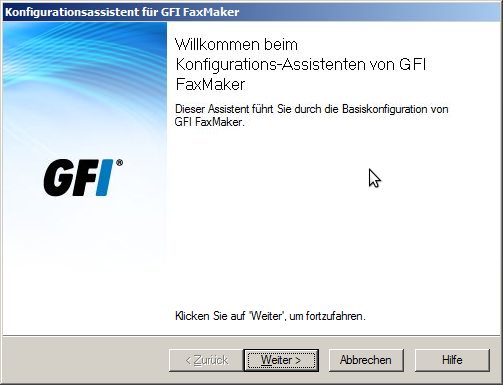 Click on the next button, then the installer will start a few necessary services as seen in the next picture.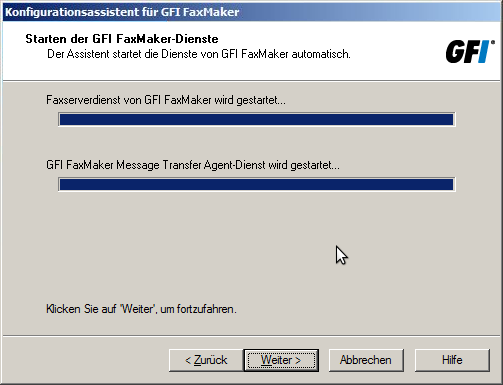 After starting the services the wizard will be done and ask you if you would like to a) see the Faxmaker manual and/or b) start the configuration gui of fax maker 2013.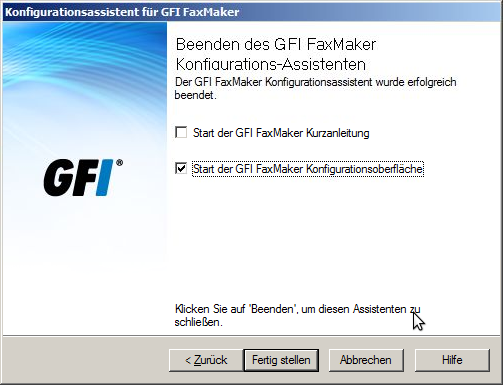 After this there is a window with some advertisement, where you have to click next to get to the configuration gui, which looks like this: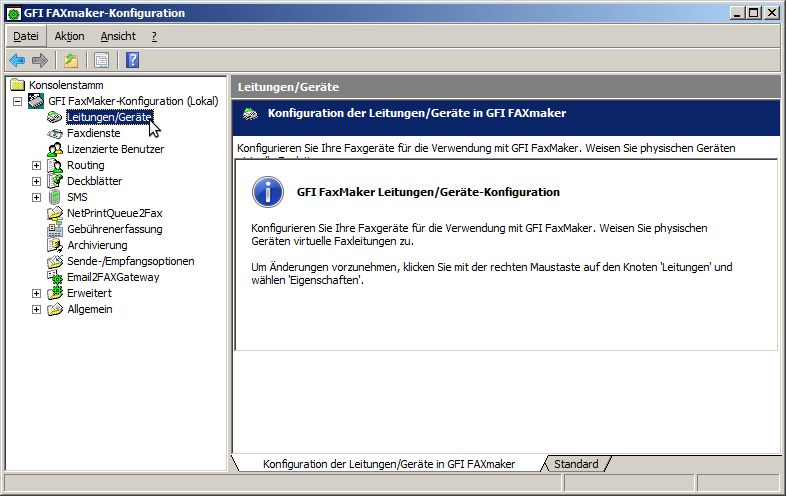 Right click on the "Channels/Devices" menu point and select preferences. A new window should pop up looking like this: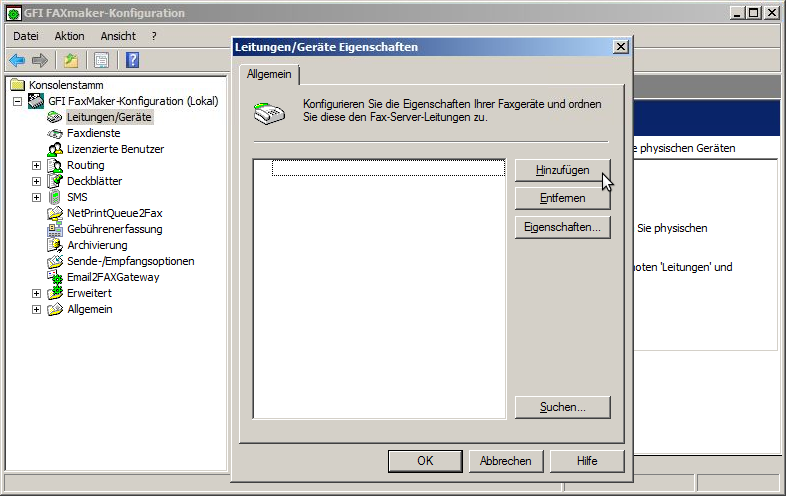 Click on the add button on the right. Another new window should pop up looking something like this: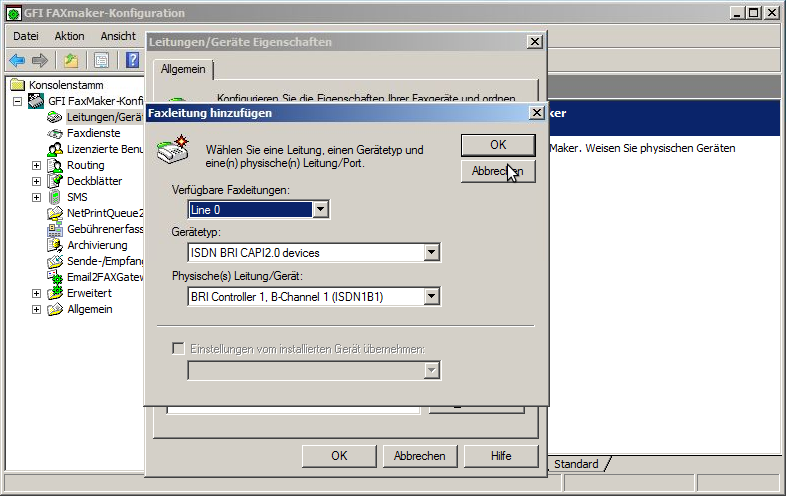 Select the Line that you want to use, select ISDN BRI/PRI CAPI2.0 (depending on your needs/your equipment), select the physical device that is to used and click on "OK". Be aware that in the newer versions of the Faxmaker you will find the beroNet VoIP Gateways under the dropdown Gateways. After doing so another window should appear looking something like the following: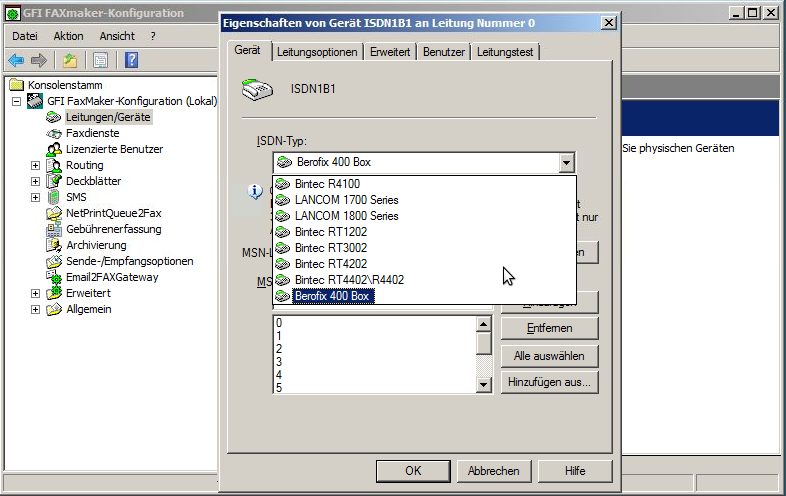 Here you need to click on the drop-down-list and select your desired ISDN device type, in this case Berofix 4S0 PCIe and click the "OK" button. Repeat this until you run into your license limit for physical devices.
IMPORTANT NOTE: You will not be advised that you have reached you limit of physical devices, but will just no longer see any devices for selection in the "Channels/Devices" menu point. Depending on you license after your done adding devices your "Channels/Devices" window could look something like this: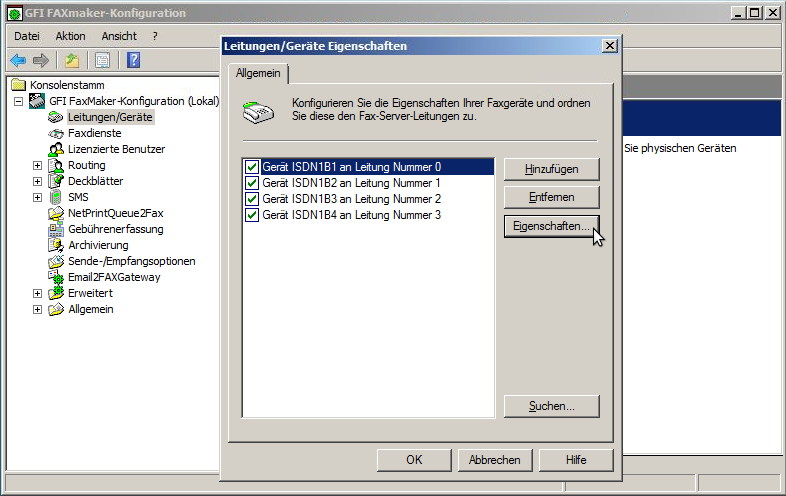 Then click the "OK" button, and a popup telling you, that the FAX-services must be restarted (to support the new configuration), should appear.




Click the "Yes" button and your done. Now you should be able to use your setup. Also this could be useful to you berocapi HowTo/Documentation.