BeroNet Gateway with Skype
From berofix - professional SIP gateway
With Skype Connect and beroFix it is possible to connect your legacy PBX with a skype account. This opens up the opportunity to receive skype calls with your normal desk phones.
To connect skype with berofix you need to follow these steps:
1. Create a Skype Business Account
2. Create a Skype account under the Business Account
3. Book some Money on your Skype Connect account and activate Skype Connect
4. Setup a SIP Profile in Skype Connect
5. Configure the SIP Profile in beroFix

Create a Skype Connect SIP Profile
In the Skype Connect Admin Panel create a SIP Profile: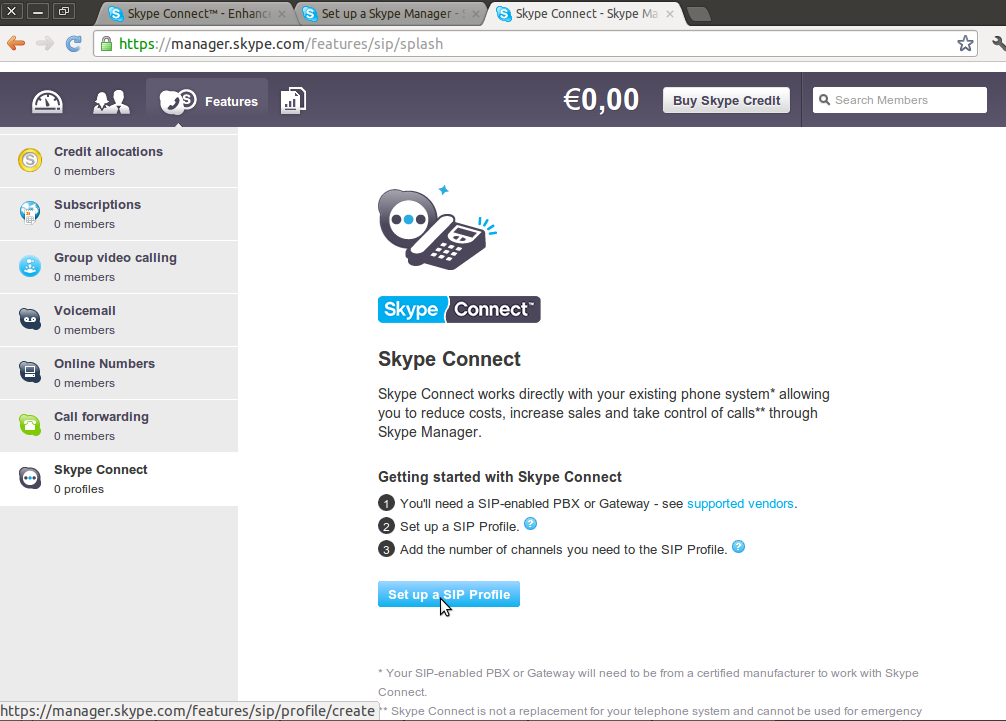 Fill in your Profile Data and associate a skype account with this SIP Profile: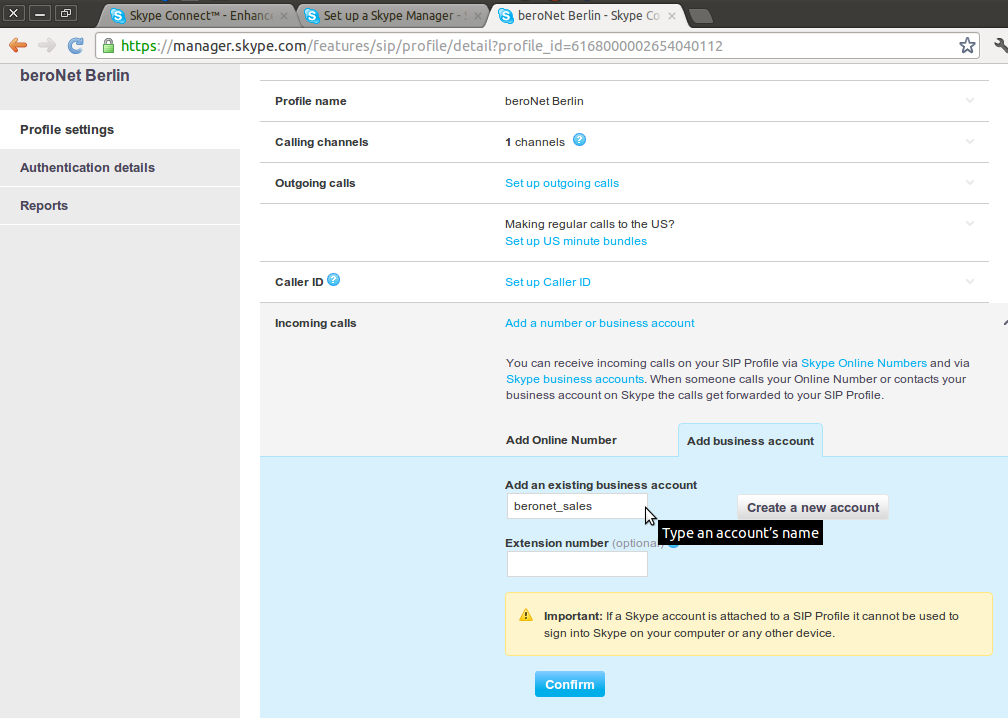 Now write down the SIP Registration Details, which need to be used in the beroFix SIP Account later.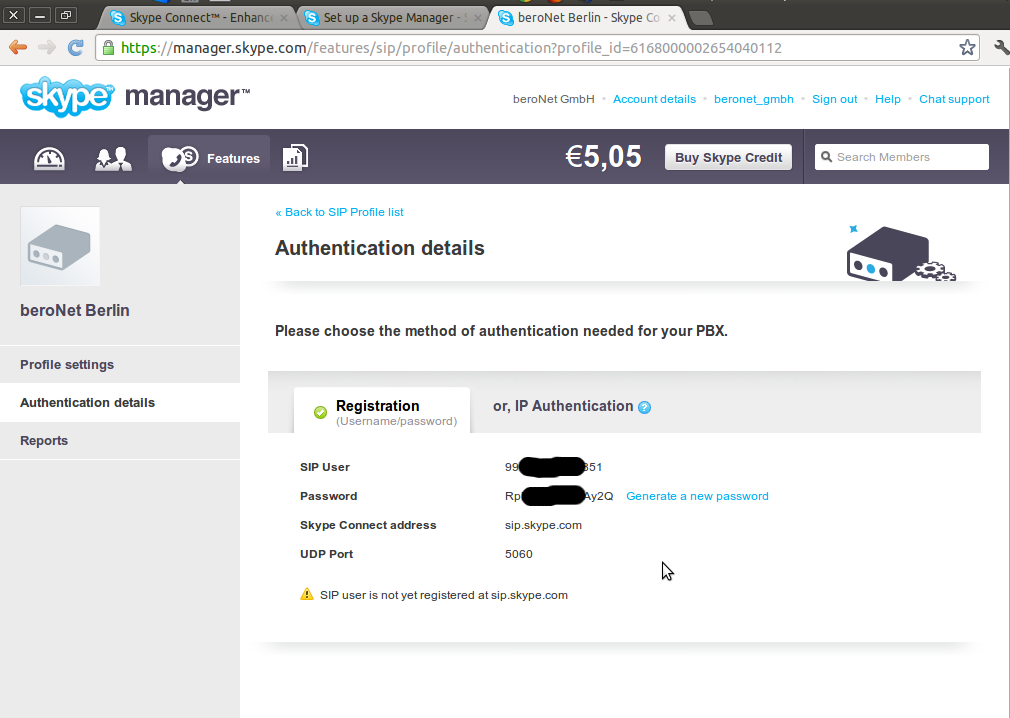 Configure beroFix
SIP Account
In beroFix you need to configure a SIP Account for Skype, make sure to use your previously in Skype Connect create SIP Profile Settings: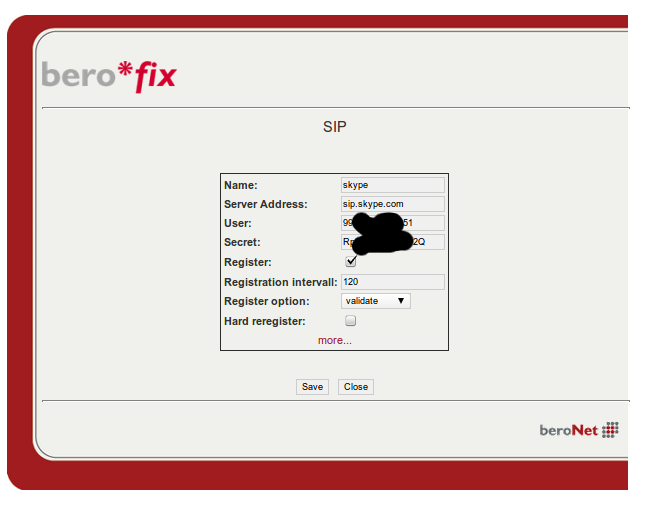 Skype requires that the SIP Addresses are not resolved to IP Addresses, you need to tell berofix to not preresolve SIP Addresses in SIP General: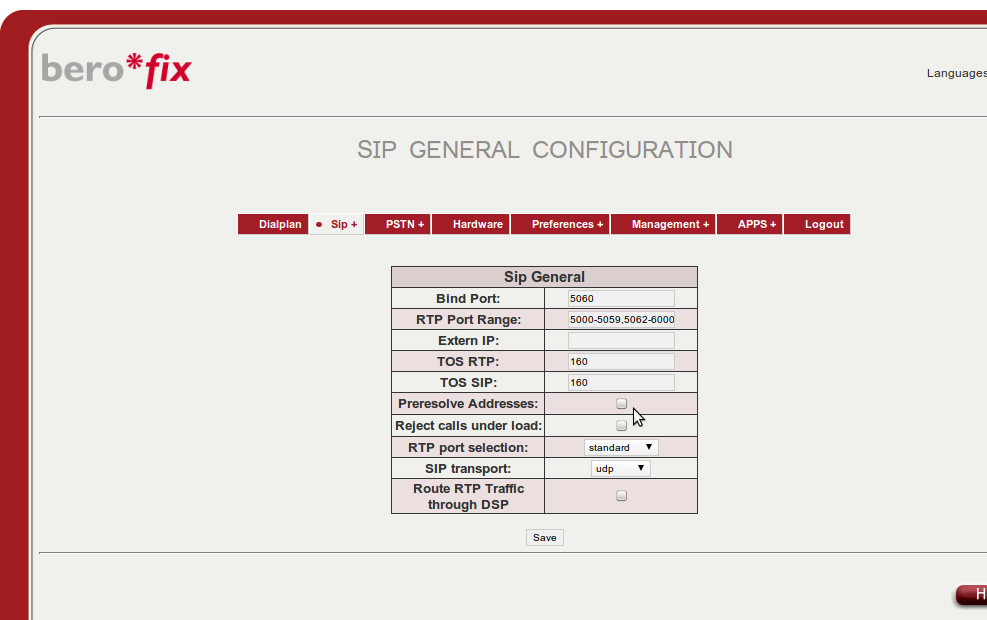 Dialplan Rules
Now configure a Dialplan Rule that sends inbound Skype Calls to your legacy PBX, you can use the "New Destination" to specify the Extension that should be reached when a skype call comes in.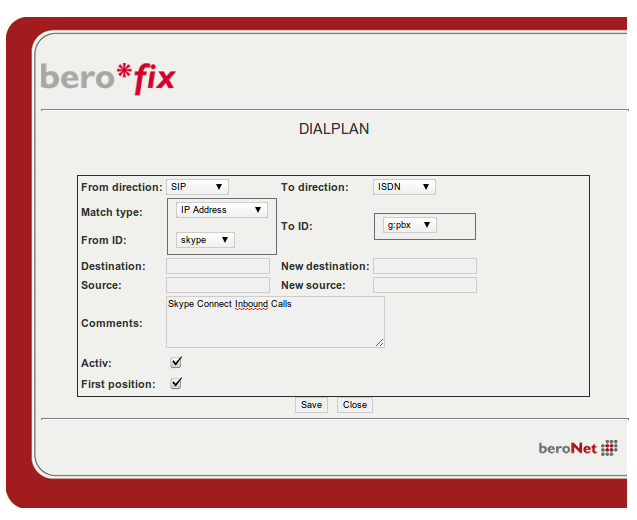 Check the Connection
beroFix
Now we can check if the SIP Registration works, in beroFix go to the State screen, the green lamp indicates a working registration: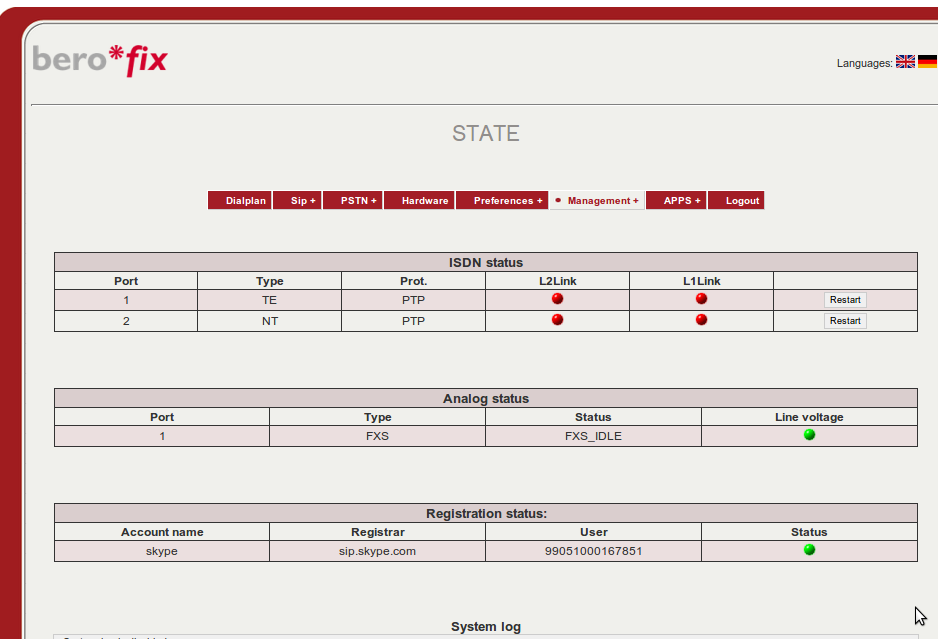 Skype Connect
In the Skype Connect SIP Registration Settings, you can also check the registration state: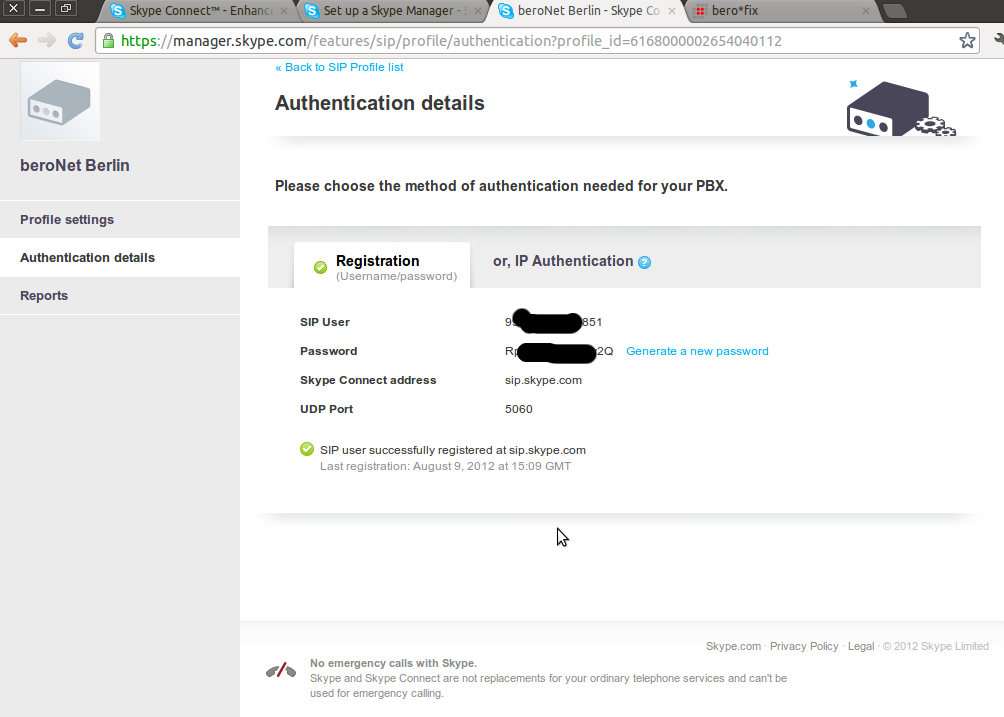 Inbound call
Now you can try to call your skype account.